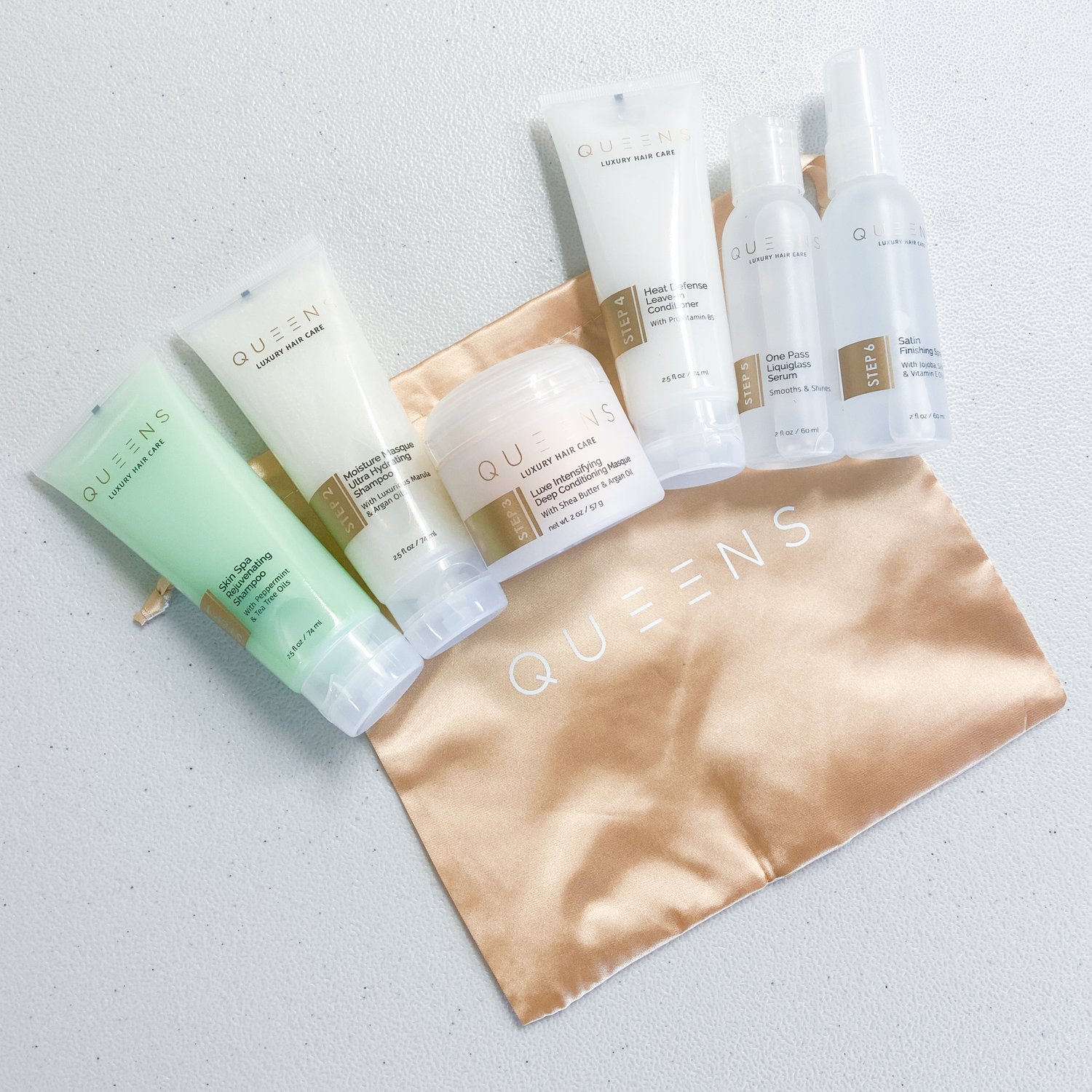 Silk Press Kit
Receive step-by-step instructions and enough products to complete 4 silk presses from the comfort of your home.
Includes:
- Skin Spa Rejuvenating Shampoo
- Moisture Masque Ultra Hydrating Shampoo
- Luxe Intensifying Deep Conditioning Masque
- Heat Defense Leave-In Conditioner
- One Pass Liquiglass Serum
- Satin Finishing Spray
- Plastic Cap
- Silk Travel Bag
U.S. shipping is free.
International shipping is unavailable.